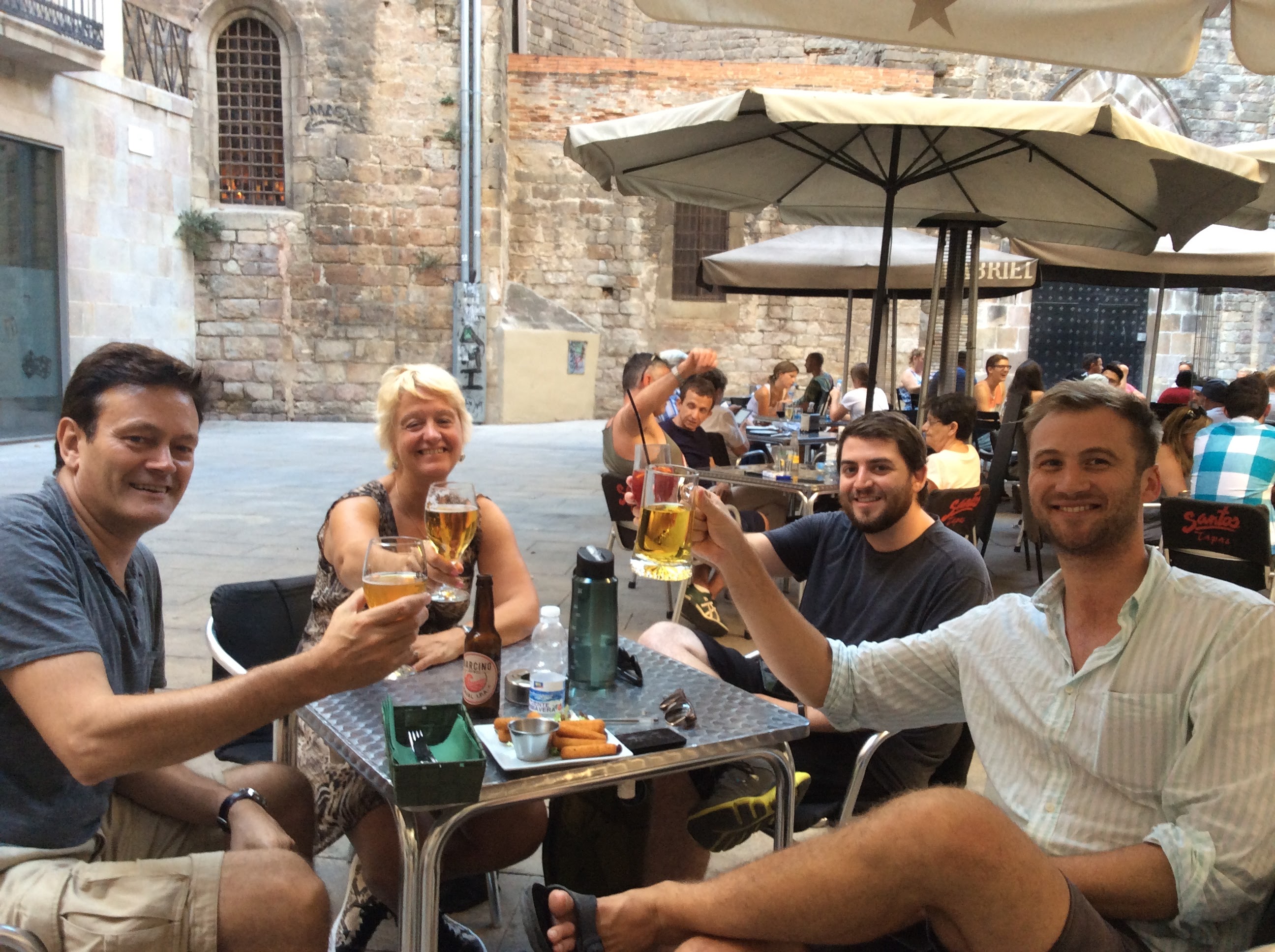 Travelling by yourself can be a daunting experience. However, even though you have to organise everything by yourself, there is never another party you have to please or impress. You can do whatever you want to do, whenever you want to do it. You can go have a beer or sangria all day, every day if you so wish, and Barcelona has the perfect place to do this; The Travel Bar.
The Bar
The name is in the title with this one. The bar is set up for travelers to come and meet each other, in order to further go around the city or simply have a drink together. The bar is, first and foremost, a drinking hole designed to come in and meet people from all over the world. However, they also offer events such as walking tours around the city and paella cooking nights. These are as perfect for the single travelers who have come and want to do activities, but not by themselves, as it is for people who have arrived in groups and wanting to mingle. The tours are every day and then you return back to the bar for a drink with your new found friends, either in the beautiful courtyard round the back, or in the rustic and traditional bar itself.
The Drinks
Sometimes bars in Barcelona only have one or two local beers and a couple of spirits. The travel bar, however, is different. It has beverages from all over the world, including wines, whiskies and even ciders; the latter being a huge rarity in the city. The staff are knowledgeable about their alcohol and all have at least several years' of bar experience each. They have a cocktail list and even will invent their own shots for you. Best of all: the drinks are some of the cheapest in the city, with events such as their pub quiz night, enabling you to get some for free, even!
The Food
The cuisine comes from all over the world. You can eat anything from a traditional tapas plate, including Patatas Bravas, Pan de Catalunya and Calamari, to international burgers, pizzas and pastas. The food is cooked fresh behind the bar, and you can even watch it being made. Every plate is delicious and a truly great place to visit if you can't decide on a cuisine between your group as it has such a wide range of selection.
So there you go. If you find yourself travelling alone in Barcelona, or even in a group, leave your flat or hostel behind, and come venturing down to the travel bar to meet some new friends.
0